It's been a January full of mayhem!  This week isn't looking much better in terms of calming down.  I'm potentially on Jury Duty.  This involves babysitters.  It's the worst time of year to try and get babysitters, everyone is sick.  Baby E isn't used to having them beside an occasional grandparent for a few hours.  It's going to be challenging for sure.
I went to a scrapbooking event this weekend.  Although I totally enjoyed my time and was able to relax and have fun, my husband had the worst weekend ever (I think).  Poor guy.  At least these scrapbooking weekends only come once a year (now).  Here's one of the digi-pages I made during the scrap. Yeah, I'm a year behind in my digi-scrapping.
Created using the Mod Bungalow Collection Biggie from Scrap Girls.
I thought I'd share some new blogs that I'm reading.  They are not necessarily "new" but they are new to me.
In my desperate attempts to find our "happy" during the day, I've been trying to find things that Baby E and I can do together.  Confessions of a Homeschooler has some great ideas to try in her Tot School section.  And, she's got loads of other great reads and printables.  She has recipes and digi-scrapping too!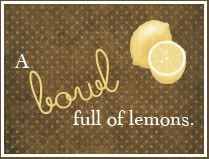 Again, I still aspire to be organized and keep a clean home.  It's been going better, but I want it to be even better.  This site has awesome organizing and cleaning tips.  Currently she's doing "21 Days to Getting Organized Challenge."  Each day focuses on a different area and is something that you can do pretty quickly.  Okay, so don't laugh.  I've read all of her 21 day posts so far, but have completed nothing.  It's just been too crazy here.  Maybe I'll just have to go back when things calm down a bit and start on Day 1.
I don't remember how I found this blog, but once I was there I read for a long time. The photos are beautiful and the posts are fun reads.  Amanda even has a What's for Dinner. She's a scrapper too!
Hopefully, I'll be back in full swing this week and bringing you loads of interesting posts.  I've got tales of babyhood and a sewing project to share.  I need to jump back in to those You Capture challenges and I have more recipes to share.  If not, maybe you'll find one or all of the above blogs as awesome as I do – just don't forget to come back, okay?