Shutterfly has some awesome choices for Christmas cards this year.  It's really so hard to choose.  I think this one is my favorite (at least right now).  What do you think?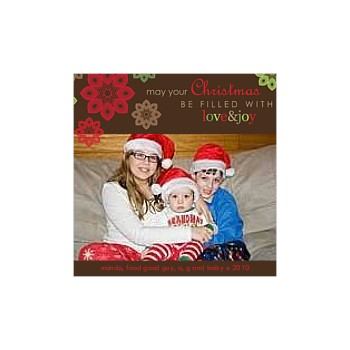 Kaleidoscope Stars Christmas Card
For you bloggers out there, if you create a card and share it on your blog you can get a free $25 gift certificate.  The instructions are here.  So, not only did they give me an easy way to share my card with all of you, but I'm getting rewarded for it – cool!
Merry Christmas!